Ed and Carol Soph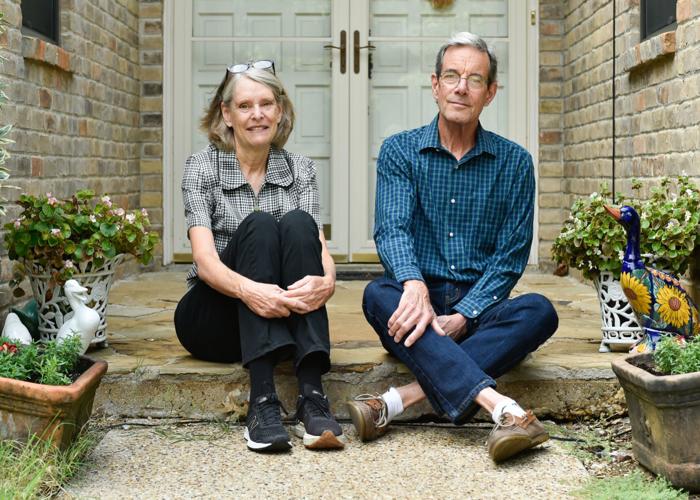 Ed and Carol Soph are environmental activists based in Denton, Texas. Both are musicians by trade; Ed a retired professor of Jazz Studies at the University of North Texas and drummer and Carol a professional French horn player. Since their move to Denton in 1987, Ed and Carol very quickly became involved in local activism. Carol became co-director of the Denton Meals on Wheels as well as volunteering with Denton Family Resource Center and Denton Friends of the Family Thrift Shop. Seeing environmental activism as another way of serving the community, Ed and Carol fought to prevent a copper smelting plant from being established in Denton in 1998, joining the Citizens for Healthy Growth. This activism continued in the early 2000's in their endeavors to inform Denton residents about the chemical contaminants found in the wooden playsets of their local parks. 
Following this trend is Ed and Carol's involvement with the Denton anti-fracking movement. Founding the Denton Drilling Awareness Group (DAG) with several other Dentonites and serving on its Board of Directors, the Sophs played a significant role in facilitating and encouraging the growth of the movement. Within this movement, they sought to educate the residents of Denton on the potential risks of fracking to the community as well as advocate against the placement of drilling sites near houses and schools. This aligns with their firm belief in the precautionary principle, which in this context states that a community should know about all potential risks of fracking before allowing it within its limits. Ed and Carol continue to advocate against fracking and for community environmental rights within Denton. 
To learn more about the Sophs' experiences, listen to their full interview. Shorter, thematic clips may be accessed through the site's search.